« Back Win a Mercedes EQS450+ Exclusive Luxury


No. 1



Win a Mercedes EQS450+ Exclusive Luxury
'You'll never find a car to replace my S-Class', say many owners. Well, how about an S-Class sized saloon with an amazing interior, typical Mercedes styling and enough range to get you from London to Blackpool AND BACK AGAIN?
Exactly – say hello to the Mercedes EQS, the car that is set to replace the S-Class at the top of the executive saloon market.
You see, this EQS450 model has a fairly modest power output by modern EV standards – 329bhp from one motor at the rear, meaning it's RWD and has a truly huge 108kWh battery. Combined with a super slippery aerodynamic shape and ultra efficient drivetrain, this means the EQS can go 478 miles between charges, a truly staggering range and one that not one single person could complain about, especially when it can be charged from 10% to 80% in just half an hour on the latest rapid chargers being installed around the country.
The styling is typical Mercedes EQ, with a large blanked off grille and unmistakably Merc front end, but then there's definitely a more slippery shape with a tapering rear end.
The real change comes inside, though, with the whole dashboard being available as one giant screen – it literally stretches the width of the interior and down to the centre console and looks like something from a sci-fi film.
This is the Exclusive Luxury model, so there's a huge amount of tech and luxury included, and yes, we've even included the amazing £7,995 Hyperscreen Package, so you get that massive dashboard screen, a fingerprint scanner (!) and the incredible new MBUX augmented reality head-up display that shows where you should turn on the windscreen in front of you. It's the future!
We can't wait to drive this one!
HERE'S HOW IT WORKS
Play Spot The Ball for a chance to be the next big weekly winner. But hurry - the competition closes at midnight Sunday!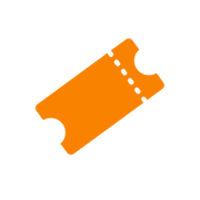 1. SELECT TICKETS
Choose from 180 cars - tickets start from 90p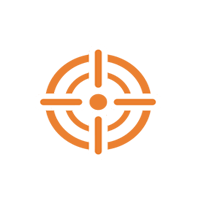 2. PLAY SPOT THE BALL
Get closest to the judges in our skilled Spot the Ball game to win. What's this?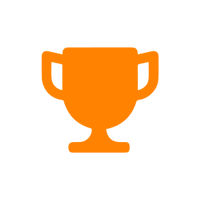 3. WINNER ANNOUNCED
Closest position to our panel of Judges wins! Comp ends midnight Sunday, Winner announced every Tuesday!
DID YOU KNOW?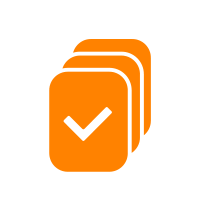 This car is just one of the many prizes you could win in the weekly Dream Car competition!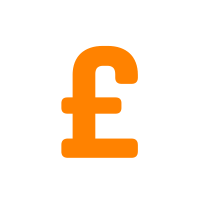 Add up to £50,000 extra cash in the boot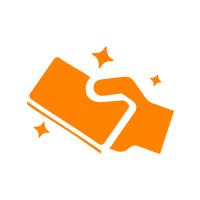 Cash alternative available for all prizes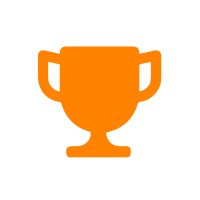 £52 million worth of prizes won since 1999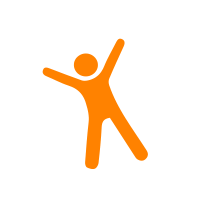 700+ winners and counting!!
Close
How To Play
Choose a coordinate for each ticket, where you think the centre of the ball is
Use the line drawing tools to help you pick your coordinates
Watch the very

short video

to see how & why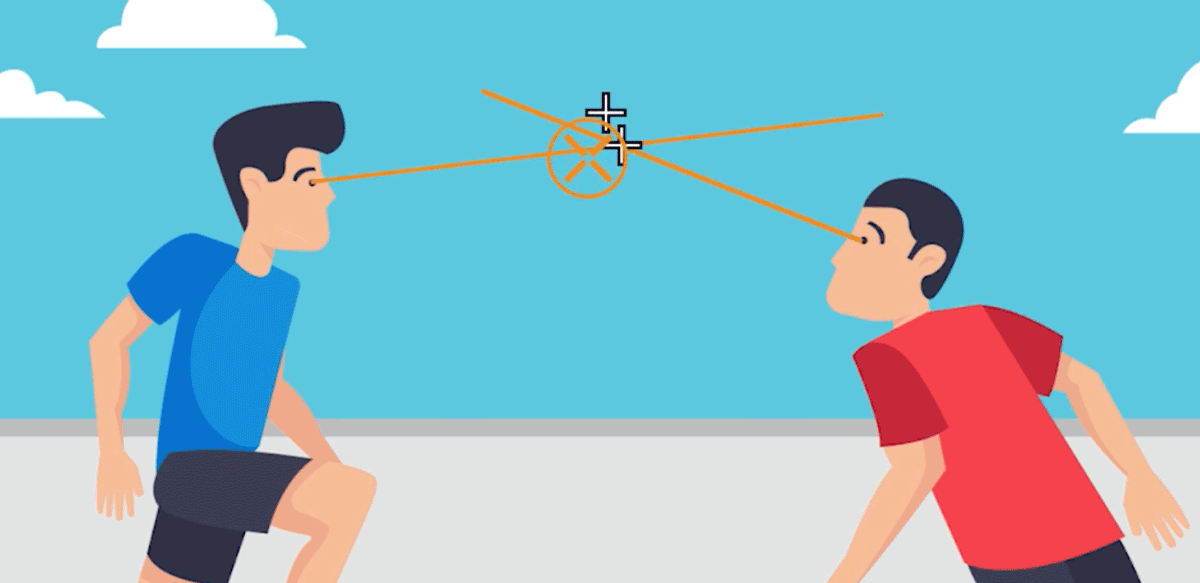 Latest Winners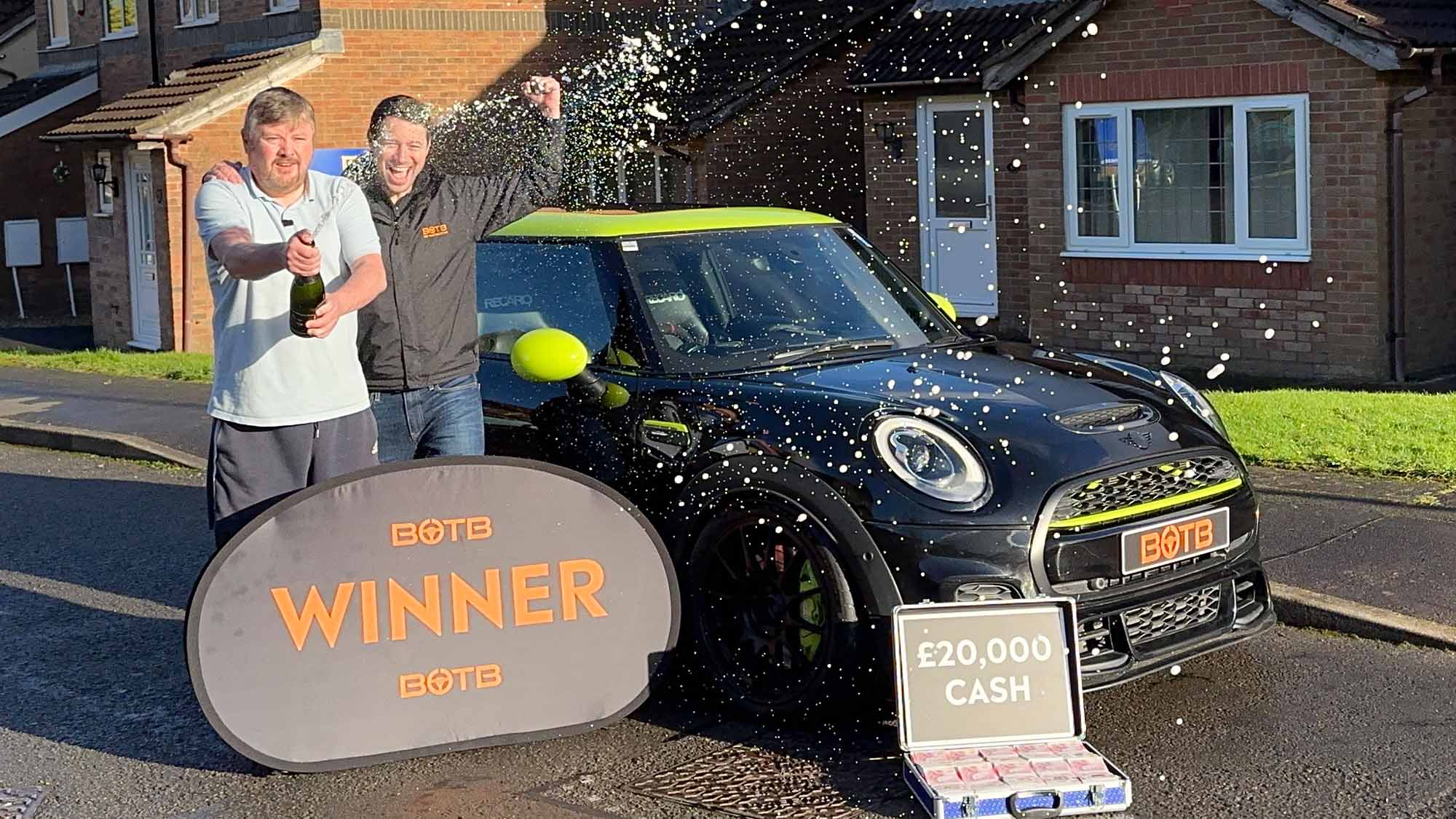 New Mini John Cooper Works (£32,755) + £20,000
Robert MacDonald
Won for just £1
Caerphilly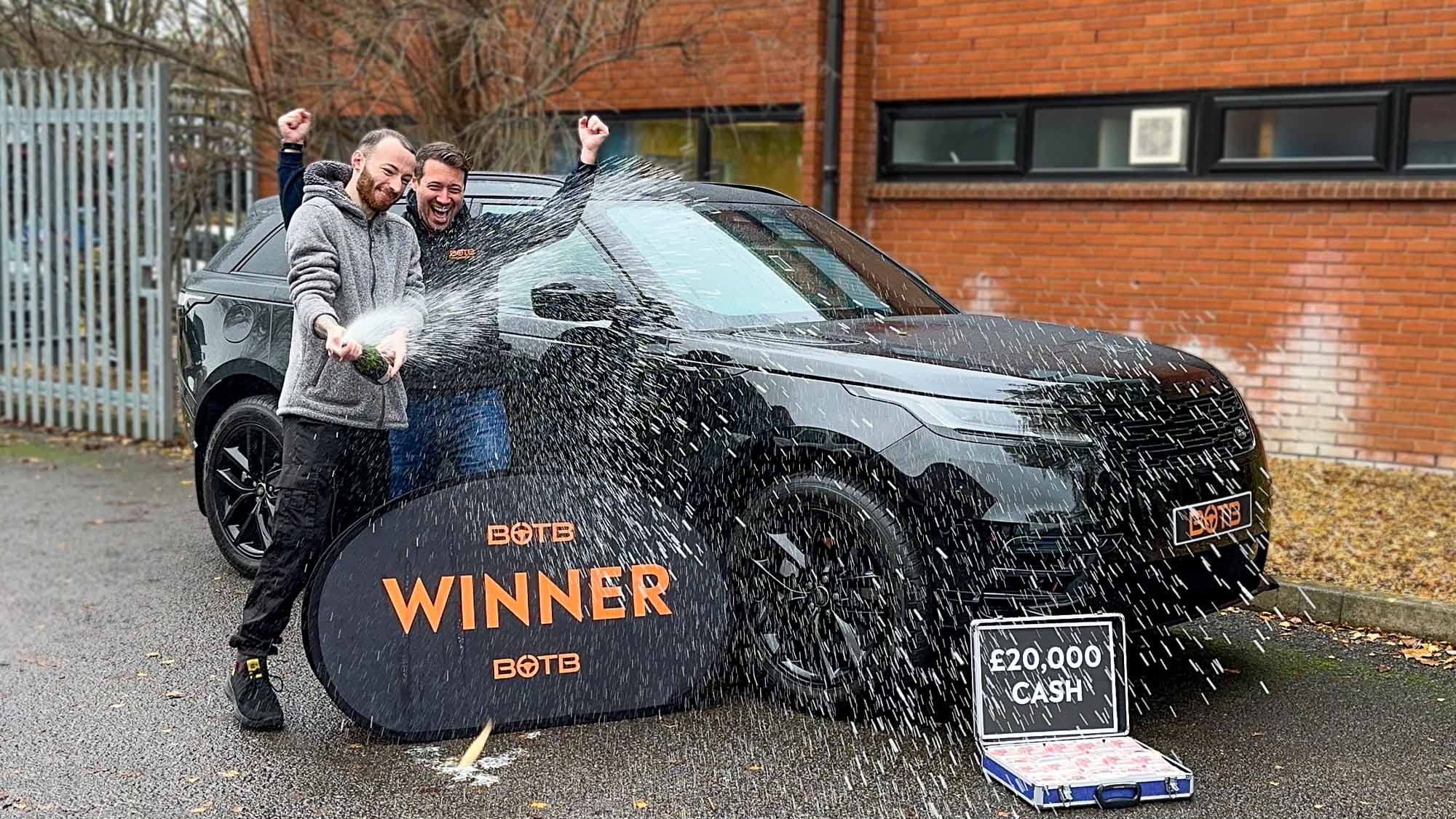 Range Rover Velar P400 Dynamic HSE (£73,000) + £20,000
Sam Tull
Won for just £2.15
Newbury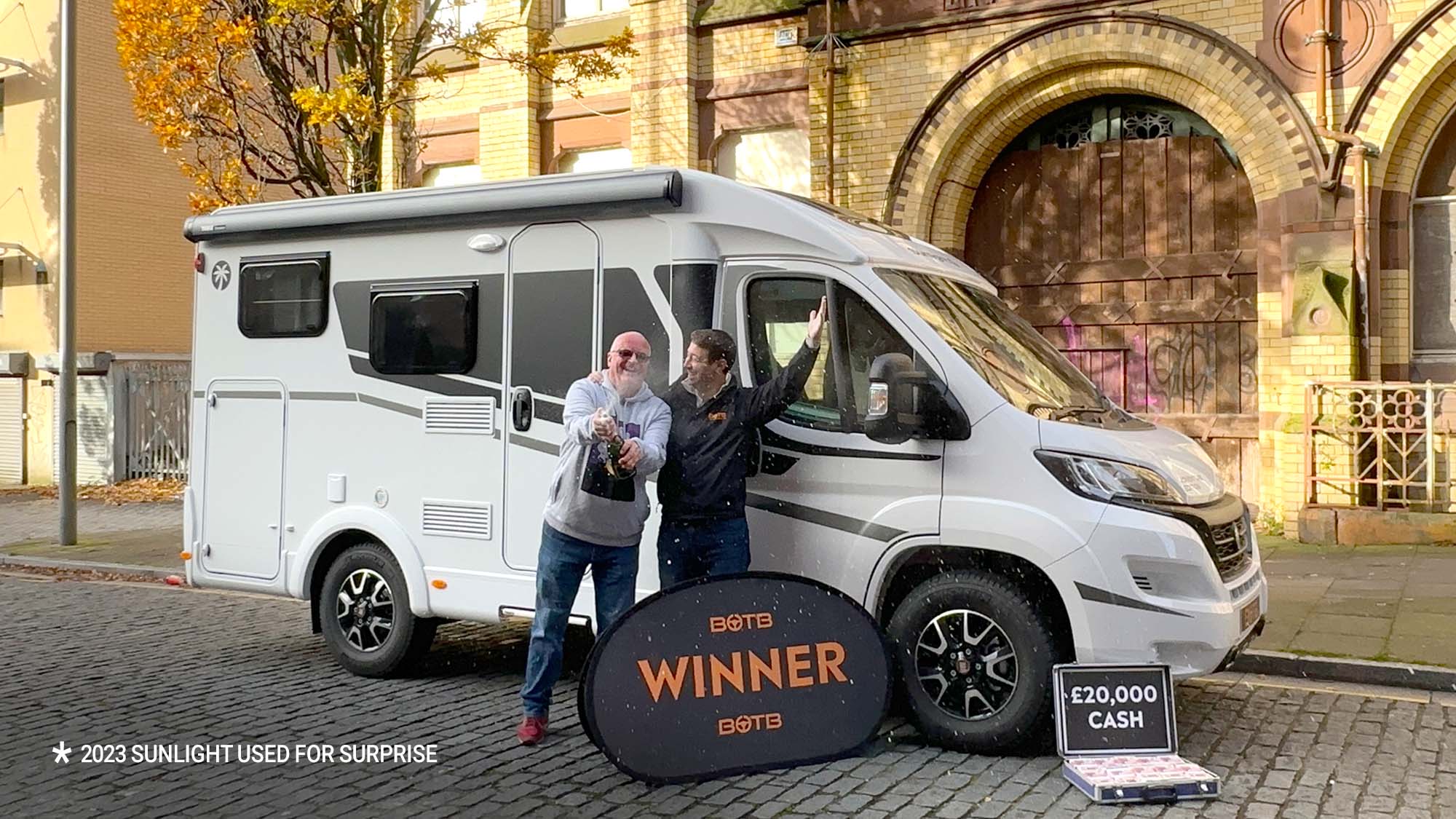 New Hymer ML-T CrossOver (£126,590) + £20,000
Neil McLaren
Won for just £3.75
Liverpool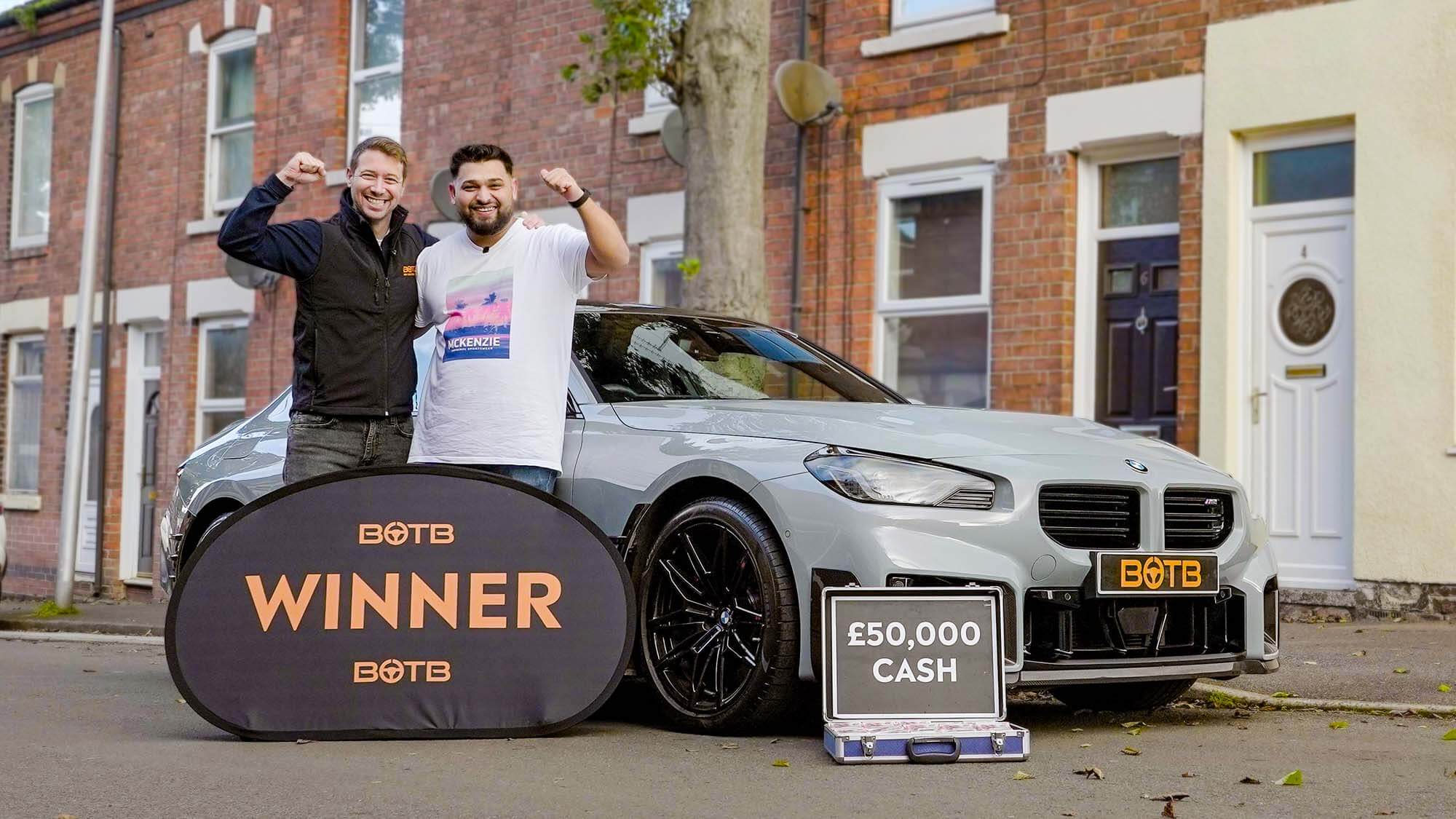 New BMW M2 (£64,890) + Disneyland Trip + £50,000
Daniel Stanciu
Won for just £1.95
Nottingham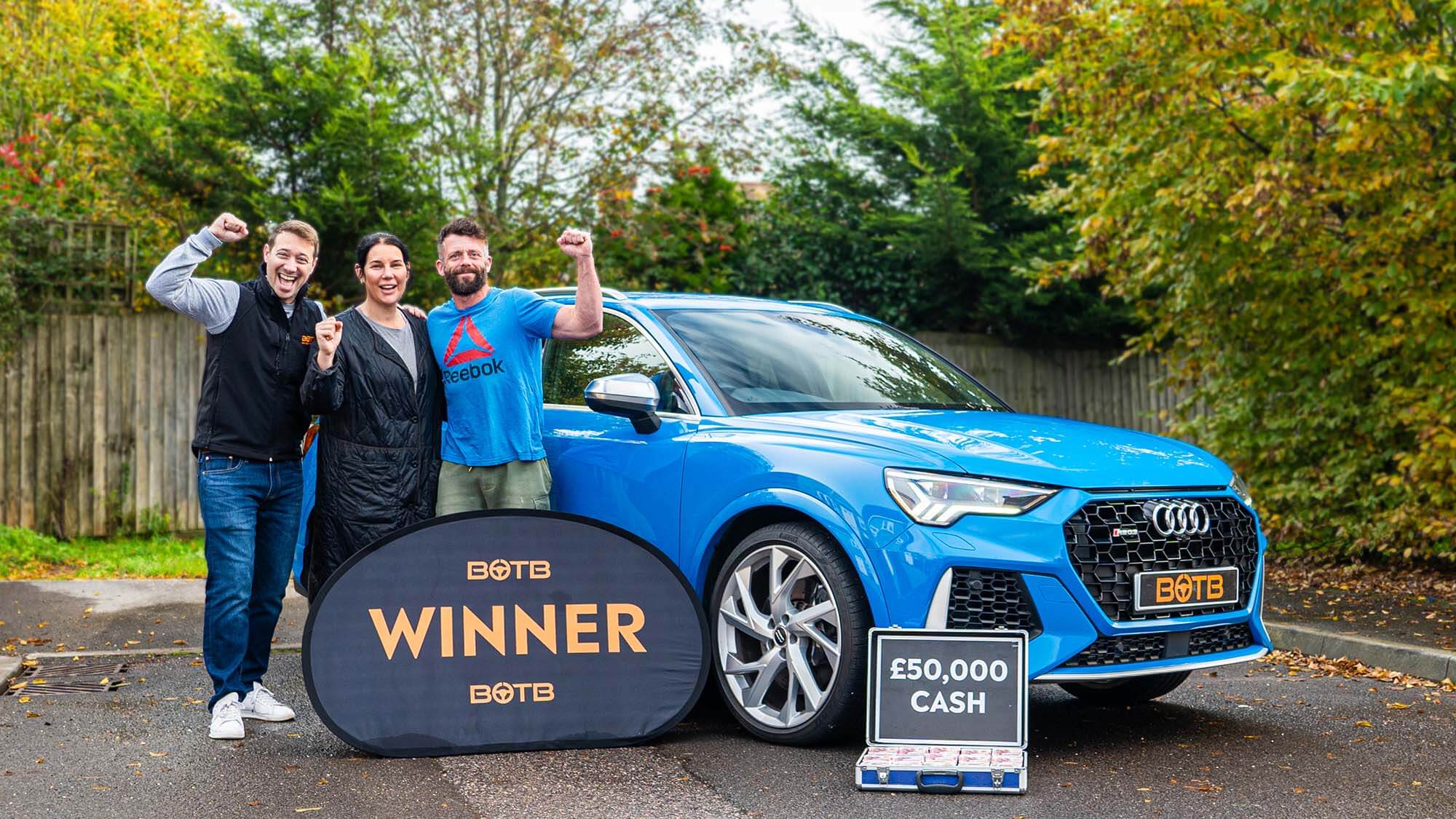 New Audi RSQ3 Sportback Vorsprung (£66,110) + £50,000
James Corcoran
Won for just £1.95
Thatcham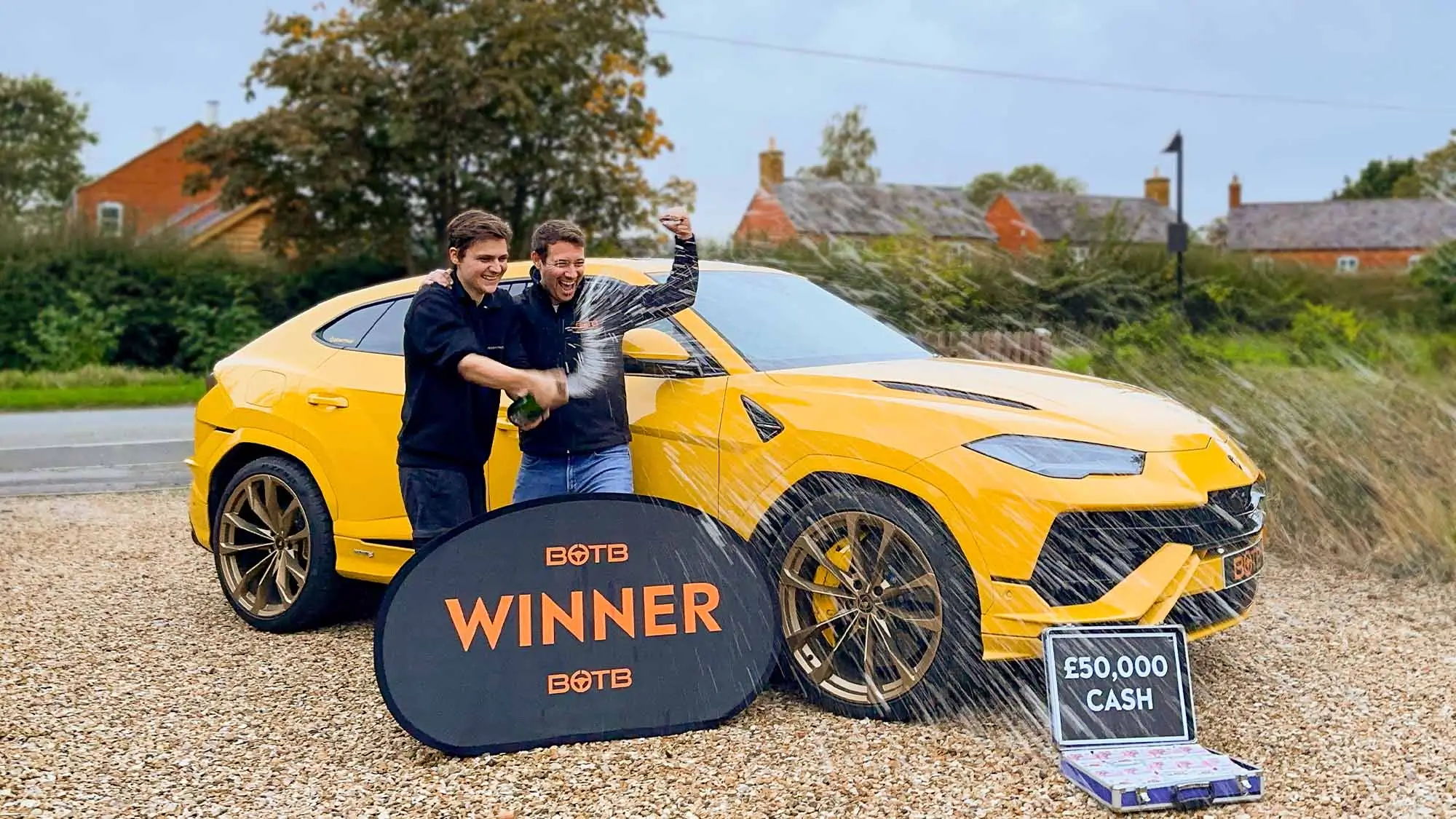 New Lamborghini Urus S + Year's Supply of Pizza + £50k
Cory Thackstone
Won for just £4.50
Leicestershire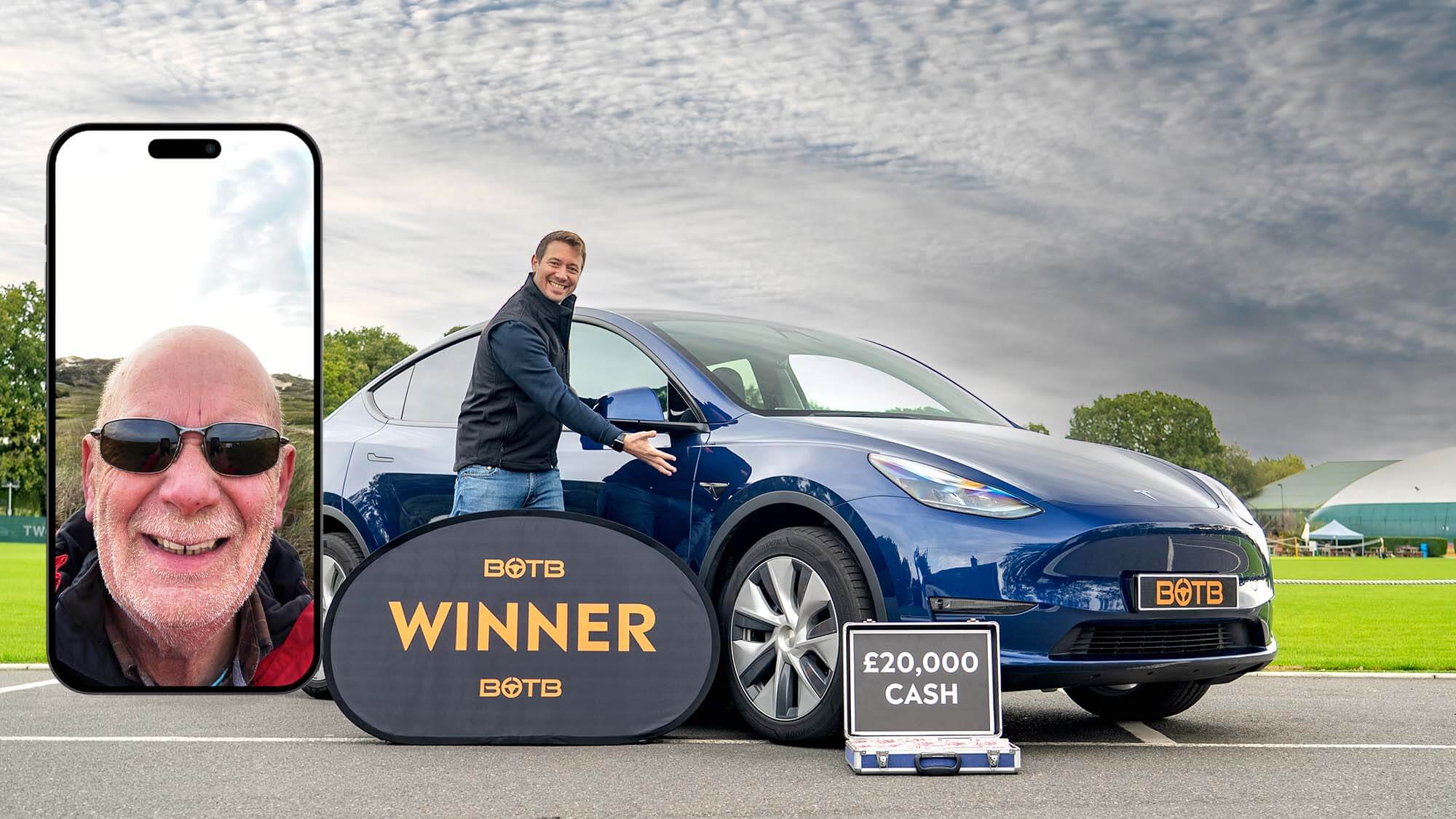 New Tesla Model Y Long Range (£52,990) + £20,000
James Roberts
Won for just £1.60
Channel Islands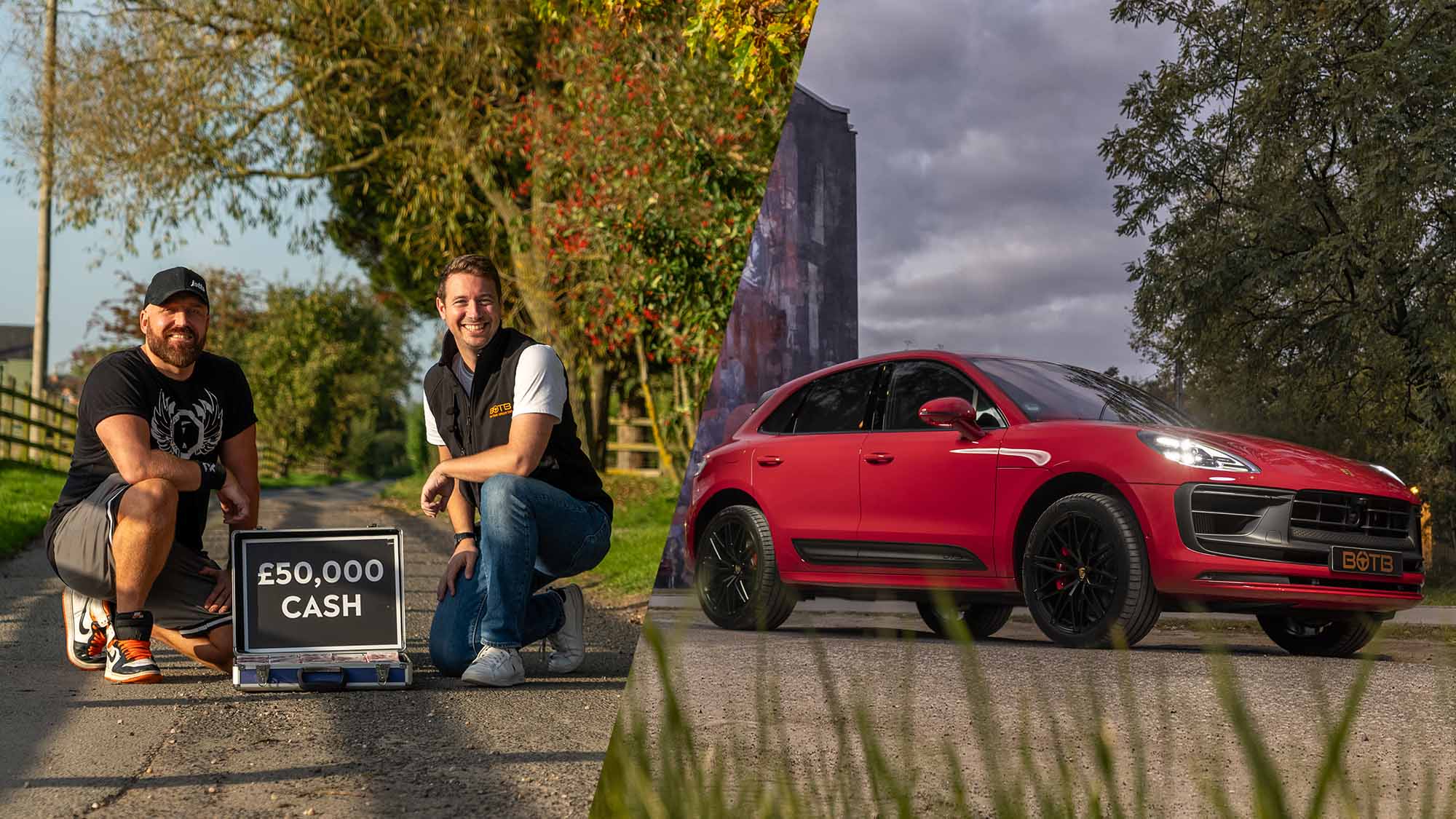 New Porsche Macan GTS (£71,000) + £50,000
Andy Johnson
Won for just £2.15
Burton-on-Trent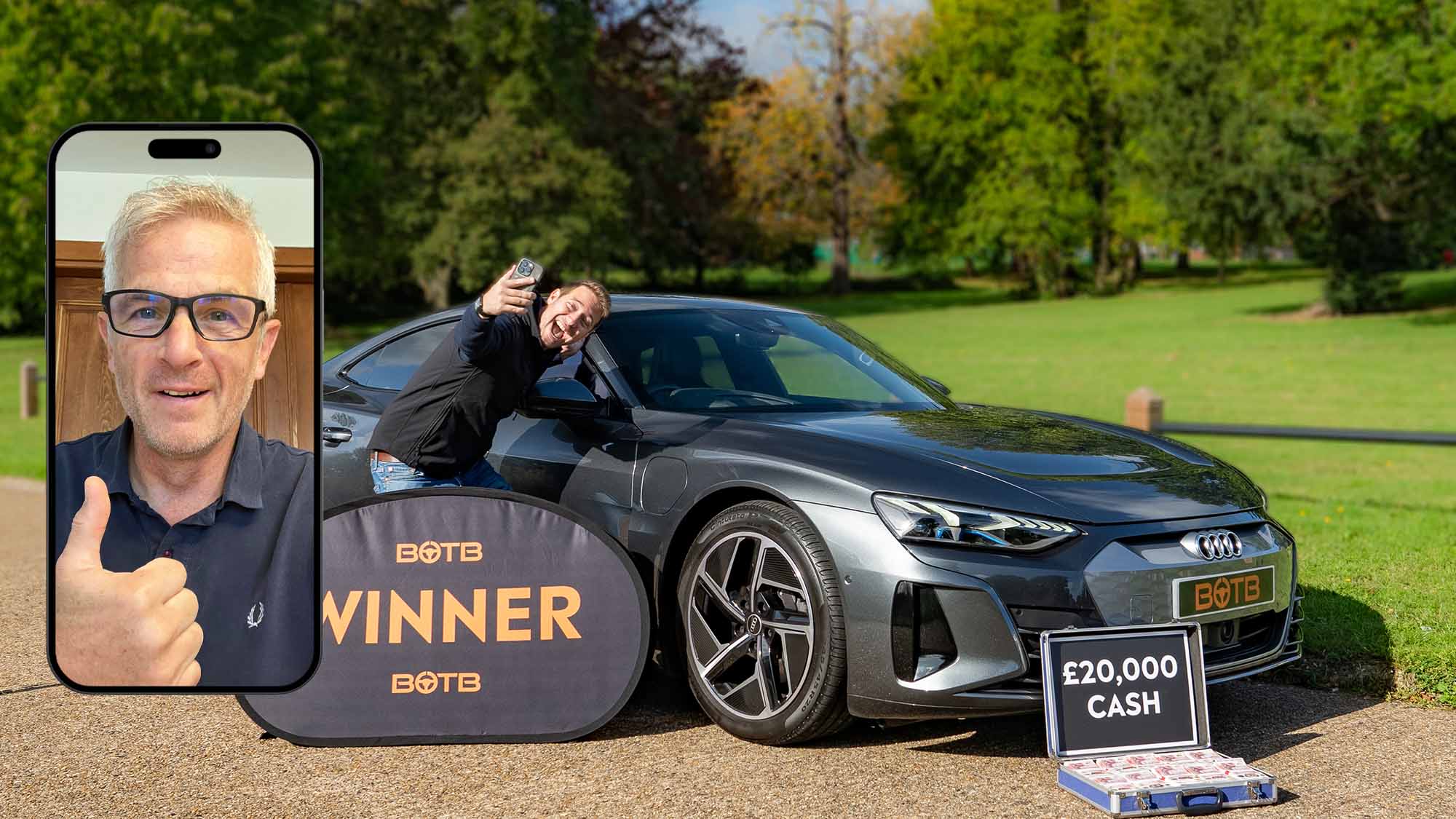 New Audi e-tron GT (£86,850) + £20,000
James Brodhurst
Won for just £2.60
Spain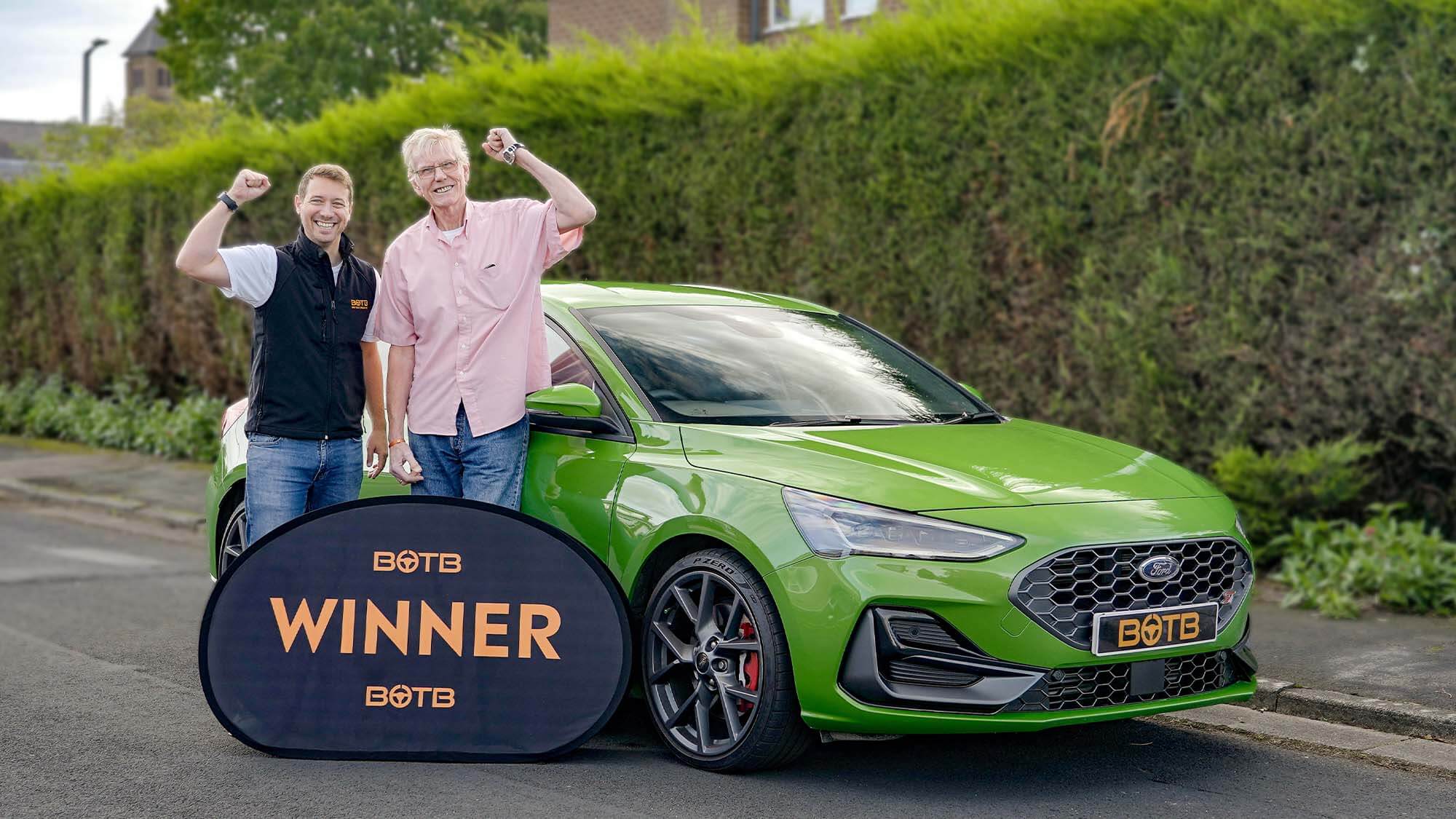 New Ford Focus ST (£36,590)
Anthony Smith
Won for just £1.10
Cheshire